We revolutionize your logistics!
Make your logistics digital!
Until yesterday, logistics planning in capacities and personnel was a glimpse into a crystal ball. With Fulmento you are able to react flexibly to the demands of the market. And that in combination with cost savings and maximum transparency.
With Fulmento you become a digital player
Fulmento is the first digital 4PL logistics service provider for established retail companies that want to optimize and expand their logistics! Besides offering fulfillment and process control software, Fulmento also provides location capacities to conquer new markets much faster.
Our warehouse management software
revolutionizes your logistics planning
Management software for the organization of the supply chain and the warehouse
With our software, affiliated logistics partners organize the flow of goods at the respective warehouse locations and thus form a globally operating virtual warehouse. But also comprehensive processes are controlled by a central management dashboard. This enables the goods movement to be monitored in real time. The revolutionary software already has many interfaces and makes the integration of new interfaces via a REST API extremely easy.
With Fulmento long project times are a thing of the past
Describe your logistic requirements, as well as your data interface and we will connect you with a suitable logistics partner, where all processes are already integrated in our system. From your side, no major adjustments have to be made. You receive the relevant information and the technical data optimally prepared and can confidently leave the process control to Fulmento and its partners.
Many advantages for
efficient logistics solutions
for your growth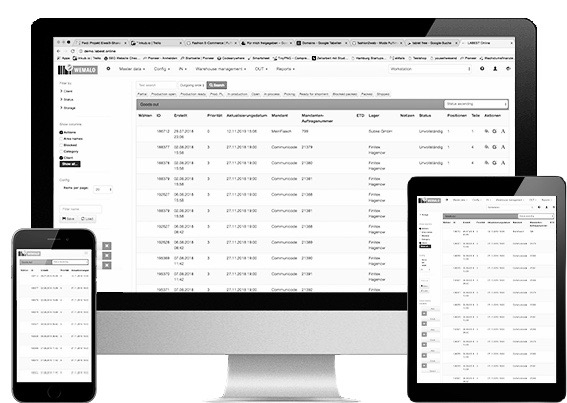 A revolution in logistics
If you are looking for the right logistics solution for your company, we are your partner! We look forward to learning more from you.
With our many years of expertise and our solution with WEMALO software, you can be sure of agile growth.
We are proud of our performance figures